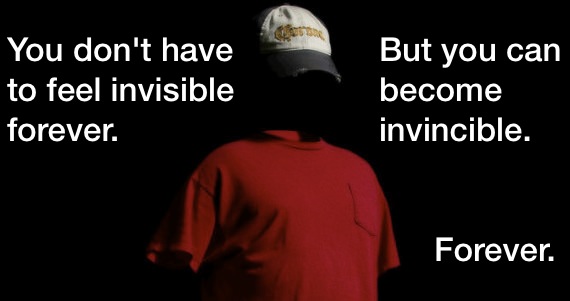 The Symptom: Feeling Invisible
There are few things worse than feeling invisible for all of your life. Feeling unnoticed, unwanted, not making a single ripple, all while it seems everyone else is enjoying life and having fun without you.
I used to be like that. Invisible.
I'd get inside my own head while overanalyzing every little thing that happened which only amplified the feeling of being invisible. Other times I would say outrageous things and act immature to get attention. Those were the days.
Reflecting on my past allowed me to see where I went wrong. Getting attention (the good kind) was never about being loud and obnoxious. It wasn't about wearing bright colored tie-dyed shirts. Being liked, noticed, and alluring took a special talent.
What do Bill Clinton, George Clooney, Christian Bale, Oprah Winfrey, and Marilyn Monroe have in common? Yes, they're all very well known, but that's not all.
Each of them has a magnetizing aura.
Somehow, they can draw attention to themselves just by stepping into a room, turn on their personal magnetism and instantly capture everyone's interest.
It's not coincidence or just physical attractiveness. It's not a Kryptonian superpower. They possess something that many people don't have. Charisma.
The Cure: Charisma and Feeling Invincible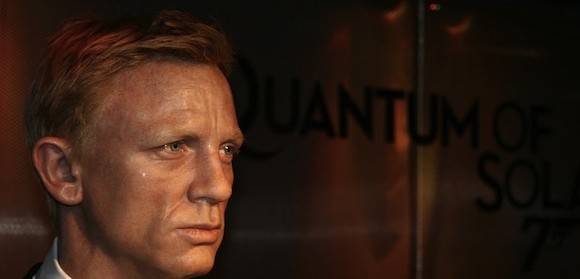 What is charisma exactly? Let's consult the Merriam-Webster's dictionary. Charisma: a special magnetic charm or appeal.
Okay, pretty vague, but you get the idea right? Someone who has the seemingly natural ability to make people gravitate towards him or her is charismatic. An individual you'd describe as alluring, amiable, or engaging has charisma.
Hell, charisma can even make you look more physically attractive.
You want to be attractive right? You want to learn how to draw a room in and make people remember you several months (or even years) later. Of course you do. Who likes feeling invisible? We all want to be well-liked and people who say they don't are lying.
With charisma comes confidence, the ability to attract sexual partners, and a greater chance of professional success. If you're feeling invisible and unnoticed, it's because you lack an engaging aura of charisma.
The good news is that charisma can be learned. Here's what you're going to learn by the end of this article and some things you'll walk away with:
The behaviors of a charismatic person
How to imitate charismatic behaviors until they become natural
The dangers of charisma
Bonus material on charisma
Try to think of examples from your own life of someone who you'd call charismatic. Someone who lifts the energy in the room with his or her non-verbal language (sometimes with words too.) Come on, I know you have someone on your mind.
If you're having a hard time thinking of real life examples, picture James Bond with his suave and calm demeanor. He's like a resilient sequoia tree that is unwavering against anything nature tosses at it.
Personal magnetism is not magic, witchcraft, or just physical appearance. It isn't exclusive to celebrities and public icons nor is it something you are either born with or without. It's learnable even for the most socially awkward person lacking in confidence.
Would it be egotistical of me to say I'm charismatic? Yes, it would be, but I'd make the claim anyway because hey, why not? I'm not claiming to be James Bond, but there's no doubt I have a much higher level of charisma than I did years ago.
What that means is that it's not impossible to learn. You can be the least confident child ever and grow up to be James Bond, George Clooney, or Oprah.
Mariah Carey had self-esteem issues as she was growing up. She wanted to be liked but lacked the confidence as a teenager. Look at her now. Would you say she has charisma?
We all have insecurities and that doesn't mean that people with charisma are 100% secure in themselves. However, I am saying that more often than not, people with a crippling amount of insecurities are usually the ones we wouldn't consider charismatic.
Without personal magnetism, you're invisible, unnoticed, and forgettable.
That's harsh to read, crude of me to say, but that's just the way it is. Enough of that. What makes a person charismatic and how can you learn to be like them?
5 Behaviors of a Charismatic Person (And How You Can Become So)
Charismatic people radiate self-confidence through their non-verbals. When you see someone with a magnetic aura, they are usually appearing confident in everything they do. From what they say, to how they carry their bodies, you can't help but feel like they know what they're doing.

Look around and you'll realize most people have awful posture. They slouch as they sit, they hunch forward anytime else, they look at their phones with a neck that's trying to drop to the ground while their bodies are resisting.

Charismatic people don't slouch, they don't hunch, they don't crane their necks. Most of their appeal and charm comes from the non-verbal cues they give off. This means head and shoulders back, spine straight.

It even means smiling, when appropriate, something people forget.

Be conscious of your body language until it becomes a habit.

I used to have terrible posture and I still remember a relative calling me hunchback a few times. After working on my body language it became natural for me to sit and stand tall. In fact, people even compliment me on my posture on occasion.

If you have a hard time getting yourself into the correct posture then imagine walking around with a cape.

The second part of this is self-assurance. Do you imagine a charismatic person as being indecisive and unsure of themselves? Even when they don't know something, they don't just shrug their shoulders and shout, "I don't know!" with a puzzled face.

They give off an image of calmness. They're self-assured enough to know that even when they're clueless, things will be alright. Something to keep in mind is that charismatic people are proactive instead of reactive.

Charismatic people speak their mind. Have you ever let a conversation go silent because you held back what was on your mind? Don't get me wrong, gaps in conversation are natural and will occur. You should only be woried if you are letting them happen because you're afraid of how the other person will react to what you say.

What if I say something that makes me look stupid? What will this person think of me? What if…

Stop. I know the feeling. I used to always be overanalyzing what I wanted to say and I'd do it so often that I end up being quiet. I'd let the conversation die.

You've got to take off that internal filter and start talking about what comes to mind. That's how you figure out if you and the person you're talking to have a lot in common and you'll come across more genuine.

I've made more friends by sharing what I had on my mind than I have by staying quiet out of fear.

This doesn't mean you run around screaming racist remarks. It just means you don't let insecurity get the best of you.

Charismatic people appear natural. It looks like they were born with these magical abilities. Oh, wow, if only I was born like that. If you're thinking like that then you're on the wrong path. Charismatic people could be molded at an early age or be influenced in ways others don't, but that's just an advantage.

They appear natural because they're sure of themselves, or self-confident (my first point.) But it can be learned through imitation or introspection.

I'll share with you a story in the next point regarding appearing natural.

Charismatic people are comfortable with discomfort. Think of someone that is the opposite of charismatic. What happens when this person is uncomfortable or threatened with something he or she doesn't like? This person probably gets really squirmy, nervous, and then starts talking really fast.

Try imagining James Bond nervous. You can't. Come on, he's James Bond. How can he be nervous?

That's what you need to practice. When you're uncomfortable don't complain. Don't show it in your face, your body language, or your tone. Acknowledge it from the inside and move on.

People only see what you present to them on the outside.

For example, I get complimented on my public speaking skills whenever I give presentations. "Wow, you're so natural!" I'd hear variations of this pretty often.

It's not natural at all. I wasn't born with my presentation skills nor am I unafraid. My face used to run red and I'd stumble over every other word before. Of course, as time went by and I practiced, I learned to do it better.

But that doesn't mean I'm not scared to death. My heart is beating faster and faster as each second passes, me fully knowing that my time to come up in front of the audience is nearing.

Yet no one can tell that on the inside my brain is scrambling and my heart racing. My palms sweaty, arms spaghetti (sorry, Eminem.)

People only see what you want them to see, so I choose to let them see a confident presenter, not a shaky mess.

What's even better is that you can always expand your comfort zone through voluntary discomfort. You can never eliminate 100% of your fears, but at least remember to keep calm when your fears surface.

Charismatic people are 100% present. Why are charismatic individuals so well-liked? It's because they know how to make the other person feel wanted and listened to. Everyone wants to feel like that so when these figures appear genuinely interested, the other party can't help but feel drawn to him or her.

Active listening is rare as everyone wants to fight for the spotlight in a conversation. Charismatic people don't fight for attention. They either listen to you and make you feel wanted or they will have the microphone handed to them. Practice active listening.

These individuals also focus on the present moment. They're not thinking about the past or worrying about what's going to happen next. They're not time traveling (with the exception of The Doctor.)

You know what that means? You're never going to catch them blanking out and just staring off into space.
 
The Dangers of Charisma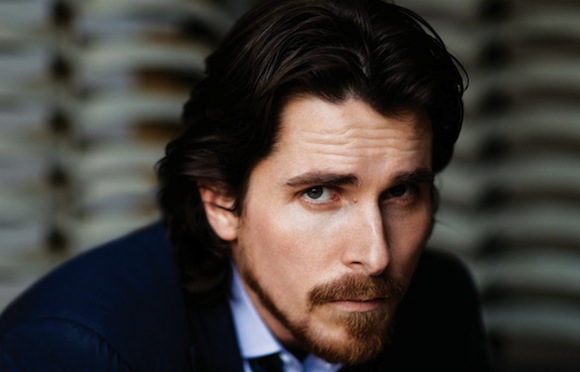 Olivia Fox Cabane mentions in The Charisma Myth several dangers that may come with the power of charisma.
People will envy you. Are you surprised? People who feel invisible or inferior will be threatened. They'll think nasty things. They'll make stories up in their head to convince themselves that you're awful. That's not what everyone will do, but you're bound to meet envious people.

You're held to higher standards. This is the worst drawback in my opinion. I feel like I have to always perform and meet expectations because any mistakes I make will be met with a "Whaaaat?" Of course, it doesn't really bother me too often after the fact, but it's more stressful without my "IDGAF" mentality.

It's lonely at the top. Does this sound condescending? It sort of sounds like it, doesn't it? Olivia is right though. When you're charismatic, you realize you've got a powerful gift. You realize you're unique and that you have powers most people lack. It's a very strange feeling.

It's too powerful, even when you're wrong. Even when you're wrong (without realizing it) you can convince people that you're right. You could be spreading false information or potentially sabotaging something because of your persuasive abilities.

Charisma can be dangerous. In the wrong hands, charisma can be deceiving. It can be manipulative. It can be so many things. If you're on the path to building charisma, remember: with great power comes great responsibility (Thanks, Uncle Ben!)
We're not done yet…
Charisma is a huge topic, one that is worth reading several books on. There's no way any individual article can cover the topic thoroughly.
That is why I'm doing my best to tackle the subject of charisma, confidence, and learning to be well-liked in a free eBook that I am releasing exclusively to Self Stairway readers. That's right. Free.
There's no purchase involved, no hoops you have to jump through, or any sort of personal sacrifice on your part.
This article is my second longest (over 2,400 words) and most in-depth article I've ever written on this blog. It can be taken right now and used by you today to be more charismatic, but… Like I said, charisma is a very ambitious topic.
Reading this is like reading an excerpt and teaser of something greater. The greater being my eBook that's only a few clicks away.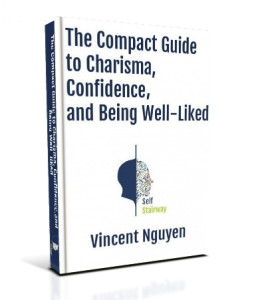 The eBook's full title is "The Compact Guide to Charisma, Confidence, and Being Well-Liked."
In it, I break down the topic of charisma and confidence in more detail. I give you outlines, steps, exercises, and mindsets to study, review, and start applying immediately so you can get closer to becoming charismatic and confident in yourself.
No more feeling invisible.
There is one small catch though (there always is, isn't there?) When I said this eBook is exclusive to Self Stairway readers, I meant it. It is exclusive.
That means you have to subscribe to Self Stairway's email list to get a copy of the free eBook. But don't worry, there are definitely a ton of awesome benefits for joining.
Emails every Tuesday with: weekly quick tips (on a variety of topics,) new articles sent straight to your Inbox, and of course, the free eBook.
Not a bad deal. I'm never going to send you any spam nor am I ever giving your email to anyone. Your information is safe.
Subscribing is easy. I have subscription boxes after every article and on the sidebar of every page. Or you can subscribe right here:
In case you need more convincing, check out 7 Reasons to Subscribe.
Photo Credit: Cayusa (Flickr), Aashish950