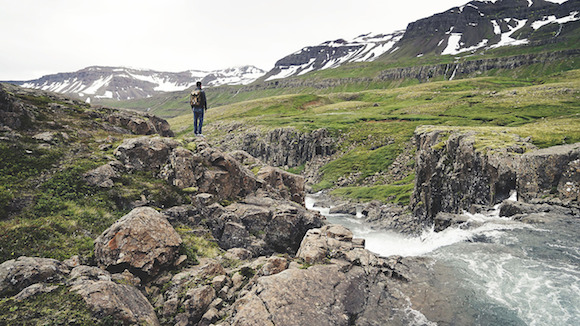 Here we are!
We've reached triple digits after a whopping 19 months.
Although I've repeated a few subjects on more than one occasion, there are some I've focused on only once and never brought up again (except in casual passing.)
I was a bit worried, when I was starting out, that the idea well would run dry and that I'd lose motivation.
But when I get amazing emails like this I remember why I started this website in the first place.

It was the best decision I ever made. Aside from the joy of making a positive impact on the world, I myself have grown a lot and have personally gained quite a bit from running this site.
Before Launch
I waited a long time before I finally started Self Stairway. I didn't have a name in mind until just before I registered the domain, but the idea for this site floated around my head long before actually going live.
Two days before launching the site, I starting writing an article in a Starbucks and finished it on my college campus.
I can even tell you what was on my mind leading up to the launch because I began writing in a journal two days prior.
In the entry, I opened with "First day of the Barnes and Noble experiment," before I began blabbering about pens, having the house to myself, and my new haircut. The day after, I started the entry with "Day 2 of the soulful, tortured author," before talking about how the Starbucks in Barnes and Nobles didn't accept the official coffee gift card (boo!)
My First Few Months
After getting a few posts under my belt, I reached out to a guy who I had seen on tons of personal development blogs. This dude was everywhere! I wanted to write for him.

Turns out his website wasn't a blog at all. Fortunately for me, he offered to get on the phone with me. During our call, he gave me ideas for my site and also told me who I should be following in the online world.
After reading up on Jon Morrow and Derek Halpern, I began guest posting like crazy!
Check out my guest post portfolio page. Notice how the earlier months had tons of articles published around the same time?
Writing for relevant websites with a much larger audience than mine drove a lot of traffic and it was by far the most effective marketing I've ever done for the site.
Although I can't find him online anymore–people often come and go in the online world–I'd like to give a shoutout to Paul Sanders in case he sees this.
Traffic wasn't crazy yet but it was at least in the hundreds on a daily basis.
The Site Begins Giving Back
It was cool seeing my name on websites that had tons of visitors, but that meant very little in tangible changes to my own life.
It wasn't until I began meeting interesting people and getting new jobs through my experience running the site that it began to pay off.
Joshua Becker from Becoming Minimalist was the first person I contacted to meet in the offline world. When I learned he didn't live too far from where I was, I invited him out to coffee.
He's a super sharp dude. Joshua has been making a living as a full-time blogger and speaker since October 2013 and preaches and lives by the good word of minimalism.
Fast forward a bit more to somewhere around this time of last year and things get a bit crazier.
I feel like I've told this story a thousand times so I won't rehash the same details.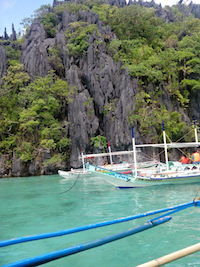 Long story short, I got my dream job thanks to Self Stairway.
Thanks to all of you, I'm living the lifestyle I've been dreaming of for the past few years and I'm a Marketing Director at the age of 20!
I remember sitting at breakfast with my family and I began talking about starting a website that could be a springboard onto something greater. My rambling fell on idle ears, but hey, here I am anyway! I've been in Southeast Asia for 10 months and I won't even be back in the states until an entire year passes (double the amount of time I was originally planning on being out here.)
Where Is Self Stairway Now?
I've basically stopped actively growing this site since I began working with Empire Flippers but it's great to see traffic still going strong.
In the last 30 days this website received over 18,000 visitors from Google and over 29,000 pageviews. My email list is nearing 2,600.
It's great to see traffic is consistent even without active work going into the site.
But it's not all about the vanity metrics. This site got me my freaking dream job. I think I've been paid off ten times what I was expecting.
Where am I taking this site now? I don't know. I don't have any plans mapped out but I'm still publishing an article every Monday morning. I haven't missed a single day since launching and I don't intend to anytime soon.
This site doesn't directly make me money but it paid me back in so many other ways. I couldn't possibly ask for more.